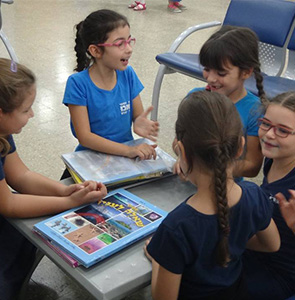 15,000 children and family members benefit from Shuvu services
Shuvu's network of kindergartens, elementary and high schools throughout Israel offer students from all backgrounds an outstanding education, equipping them with the skills and knowledge to become independent, successful and productive members of Israeli society.
Starting in 1990 with two schools providing education for Russian immigrant children, Shuvu has now established a network of 69 schools and kindergartens at 21 sites throughout Israel. As well as offering an unrivalled secular education, Shuvu connects children to their Jewish heritage by providing a positive and uplifting Jewish education. Today the Shuvu network has changed the lives of over 35,000 students and graduates, and inspired over 100,000 people.
"Shuvu students express a positive self-image and have a high degree of confidence that their studies are preparing them for life." Study conducted by Ben Gurion University