A lifeline for Israeli children many of whom are living beneath the poverty line
Most of Shuvu's students come from immigrant families. More than a third of Shuvu's students come from low-income or single-parent families. As well as an excellent education, these children are given hot meals and transport to school and a safe environment.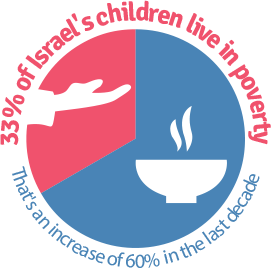 Shuvu' s essential services include
Extended school days
School transportation
Hot lunches
Emergency and welfare support
Summer camps for children
Adult education for parents
Twice yearly home visits to the homes of all students
Shabbatons and festival programmes
Bar and Bat Mitzvah courses
Jewish heritage and history courses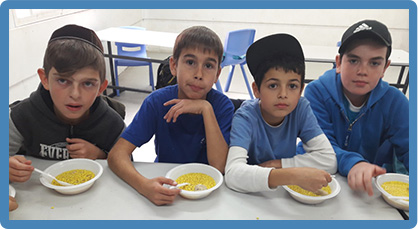 Many of Shuvu's students come from extremely challenging backgrounds, but this doesn't stop them achieving incredible milestones in their lives. As graduates of Shuvu's educational network, our students become independent and active Israeli citizens.
Shuvu Facts and Figures

Shuvu students graduate
with a diploma
20 kindergartens
18 elementary schools
22 junior high schools
9 high schools
21 cities throughout Israel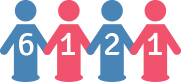 1/3rd of children in Israel live in poverty, an increase of 60% in the last decade
Shuvu educates 6,121 students every day
Shuvu provides 4,100 hot lunches every day
Shuvu employs 1,017 teachers across Israel
2,500 Shuvu parents are supported each year
35% of Shuvu students come from low-income families
40% from single parent families
110 Shuvu school buses every day
Shuvu class size of 25 (national average is 38)