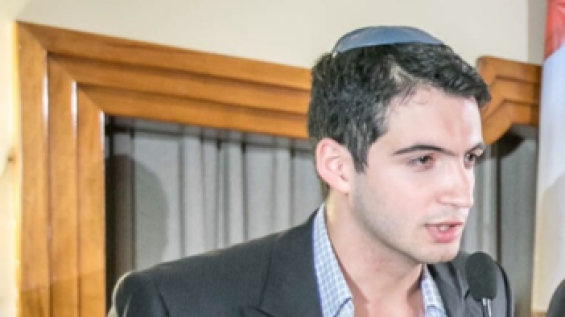 Yisrael was born in Israel and grew up in Ashdod. His father is a Russian immigrant and wanted Yisrael to learn in a Shuvu school, due to its high level of education.
Yisrael attended Shuvu Ashdod, all the way from 1st Grade through to 12th Grade and following that, served time in the Israeli army. During his time in the army Yisrael was part of a highly confidential Intelligence Unit and was promoted to the rank of First Lieutenant. Yisrael has said repeatedly that the strong Jewish values he developed during his time attending Shuvu Ashdod, kept him well grounded during his time in the army.
Yisrael completed his army service 6 months ago and will be starting medical school, next year. We are proud of Yisrael as well as all our other Shuvu graduates who continue to grow and flourish, and become productive, successful and self-supporting citizens of Israel.  We wish Yisrael much success!