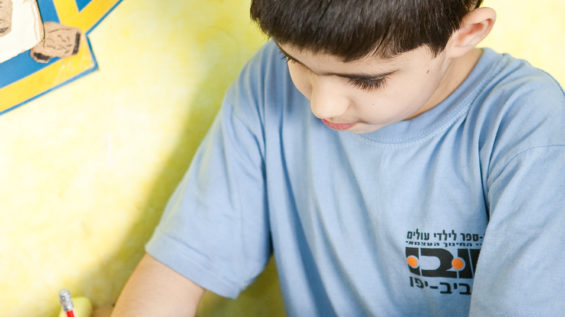 Ariel was born to Russian immigrants and his parents sent him to Shuvu from an early age because they wanted him to benefit, from the first-rate education that Shuvu offers. Ariel indeed took advantage of the high level learning, maximizing his studies, and going on to major in robotics and computers.
However Ariel not only benefitted from Shuvu's top level of general studies, but also from the Jewish values taught. Ariel's 12th Grade teacher commented 'Ariel has excelled in character development and is truly a person of kindness and integrity.'
Upon graduating and entering the army, Ariel maintained a close connection to Shuvu staff. This was evident when he upon hearing he had received one of the highest grades in Israel in his matriculation (Bagrut) examination, his first phone call, was to a member of Shuvu staff, to share his excitement and to thank them for making it possible.
Ariel's school and teachers were honoured to hear of his prestigious accomplishment.
Ariel was notified of this achievement in a personal letter received from Mr. Shmuel Abuav, the Director General of the Ministry of Education himself. In his letter, Mr. Abuav congratulated the Shuvu graduate for his outstanding level of excellence, demonstrating diligence and exceptional values.
Mr. Abuav also congratulated the Shuvu Jerusalem School, for providing the setting and encouragement for such excellence.
The founders of Shuvu have always emphasised the importance of a very high level of General Studies and thankfully we continue to see successes such as Ariel's, in this area too!